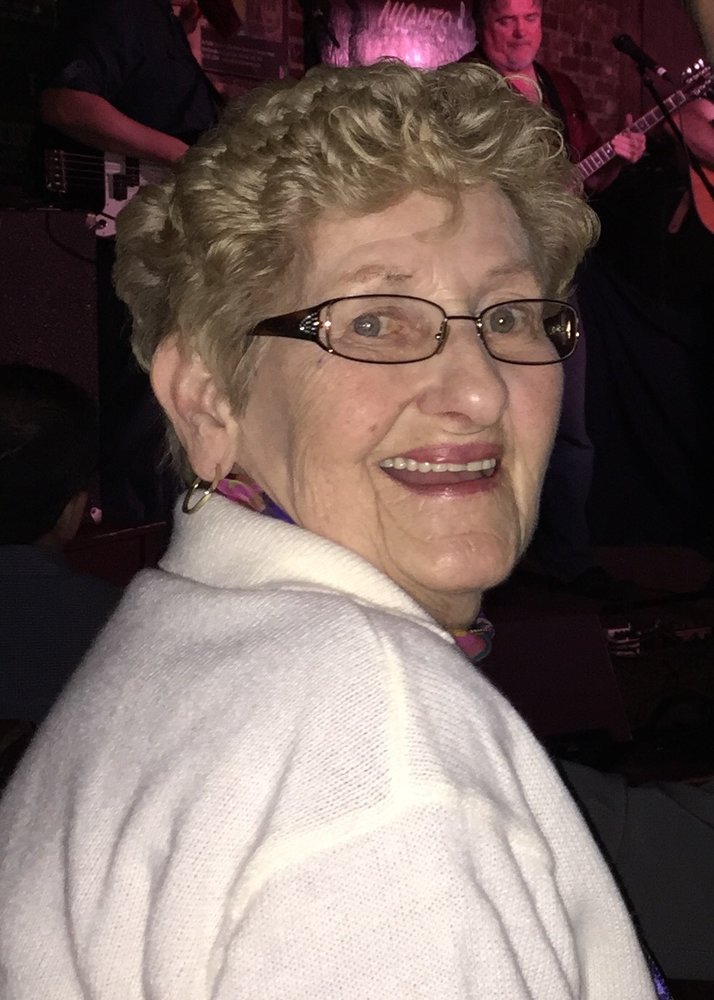 Obituary of Carol Brooks
Passed away peacefully at McNally House Hospice in Grimsby on Monday, February 27, 2017 in her 80th year. Predeceased by her loving husband Ron. Loving mother of Barton (Esther) of Grimsby, and Stephen (Colette) of Ottawa. Cherished grandmother of Jonathan, Stephanie, Jessica, Ryan, Barrett, and Michael. Survived by her loving brother, Donald (Norma) of Mount Albert, and predeceased by her three sisters, and three brothers, Phyllis (Willis) Harrison, Norma (Morris) Harrison, Morley (Alexina) Leitch, Teresa (Gordon) Gunton, Orval (Agnes) Leitch, and Clayton (Marie) Leitch. Loving aunt to many nieces and nephews.
The family would like to express their gratitude for the outpouring of love and support from family and friends. Carol's kind heartedness reached out to many people, and she will be greatly missed by family and friends. Special thanks to the staff at West Lincoln Memorial Hospital. Specifically to Dr. Glen Pierce and Dr. Denise Marshall. Also special thanks to the staff and volunteers at McNally House Hospice for their dedicated and compassionate care.
Friends may call at Skwarchuk Funeral Home, 19153 Centre St., Mt. Albert (1-800-209-4803) for visitation on Monday, March 6, 2017 from 6-9 p.m. Funeral service will be held at the Mt. Albert United Church, 41 Alice St., Mt. Albert on Tuesday, March 7, 2017 at 11 a.m. Interment Zion Cemetery, Zephyr.
In lieu of flowers, donations to the West Lincoln Memorial Hospital Foundation or to McNally House Hospice would be greatly appreciated by the family.