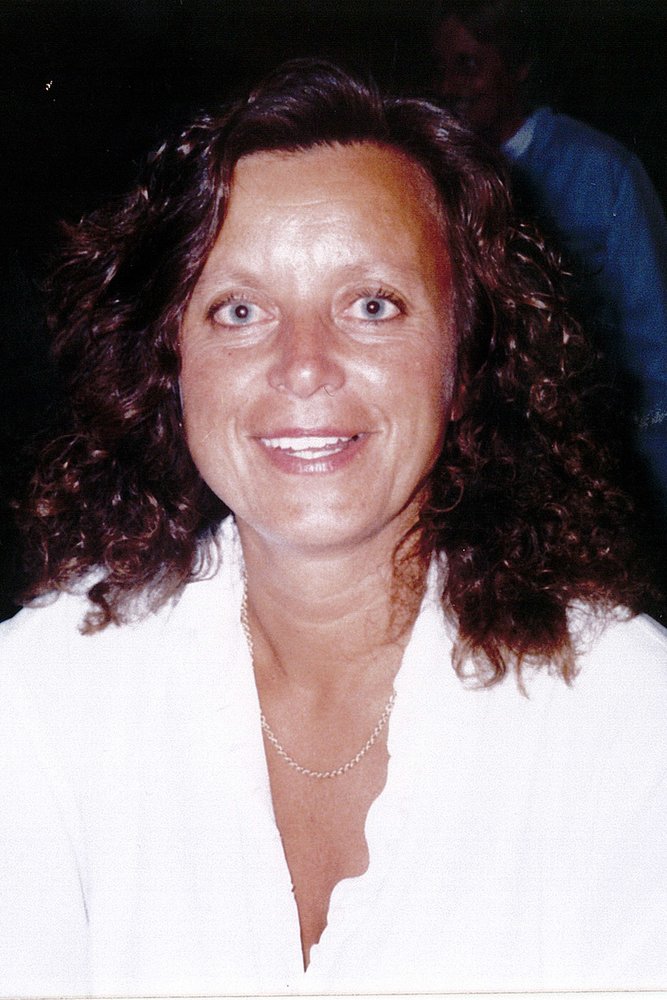 Obituary of Maria Coromoto Bernadette Blackstock
We are heart broken to announce the sudden passing of our beloved Maria (Mary) Coromoto Bernadette Blackstock (nee van Veghel). Unexpected news that has left her family with a terrible loss. Passing peacefully with family by her side, she received her angel wings on December 29th 2016 at the age of 63. Mary was an amazing and supportive wife to Bob Blackstock for 45 years, loving mother to 3 incredible daughters Bonnie (Scott), Jenny (Kris) and Erin (Mike). The most energetic and outgoing Oma to 10 grandchildren, Leah, Aren, Mya, Mason, Wade, Claire, Marren, Conlan, Melina and Landon. The middle child of 7 siblings, Mary leaves behind 2 sisters, Lucia Lee (Trudy McFadyen) and Rosa (Bill) Telep and 4 brothers, Frank (Donna) van Veghel, Maurice (Laura) van Veghel, Hoop (Nancy) van Veghel and Mike (Kelly) van Veghel. A wonderful Sister-in-law to Bill and Ellen Blackstock and a supportive Aunt to her 15 nieces and nephews and 9 great-nieces and nephews to whom she was an integral part of their lives. Predeceased by her parents Frank and Hilda van Veghel of Uxbridge, In-laws Don and Mary Blackstock of Zephyr and Nephew Frank van Veghel III. Born in Venlo, Netherlands on Nov 25th 1953. Immigrating to Canada with her parents and 4 siblings in 1958 where their family would settle in Uxbridge, ON. Mary was magnetic. Her infectious smile and laugh left each person she ever met with a sense of warmth and compassion. She lived her life to the fullest and was the life of the party. She would light up any room she entered with her outgoing personality and charm. Her devotion to her family and friends was unforgettable. She was a staple in the town of Zephyr where she lived in the same home with Bob for 42 years. Mary will be missed greatly by the community and the Zephyr United Church, to whom she was an avid member for over 40 years. Mary loved to give. It brought joy to her, to see the happiness in others. She left a legacy through her compassionate ways, which will forever be instilled in her daughters and grandchildren. She will be missed terribly by her family and friends around the world. For which there are many. We will cherish the wonderful memories that we had of her life and will hold her in our hearts forever. A private family service will be held followed by a public Celebration of Mary's Life at Scott Zephyr Hall, 310 Zephyr Rd., Zephyr on Saturday, January 7, 2017 from 1-4 p.m. Donations to the Heart & Stroke Foundation and the Canadian Cancer Society (for which she was an annual door-to-door canvasser for many years) in her name would be appreciated by the family.
Public Celebration of Life
1:00 pm - 4:00 pm
Saturday, January 7, 2017
Scott Zephyr Hall
310 Zephyr Rd.
Zephyr, Ontario, Canada
Private family service will be held.