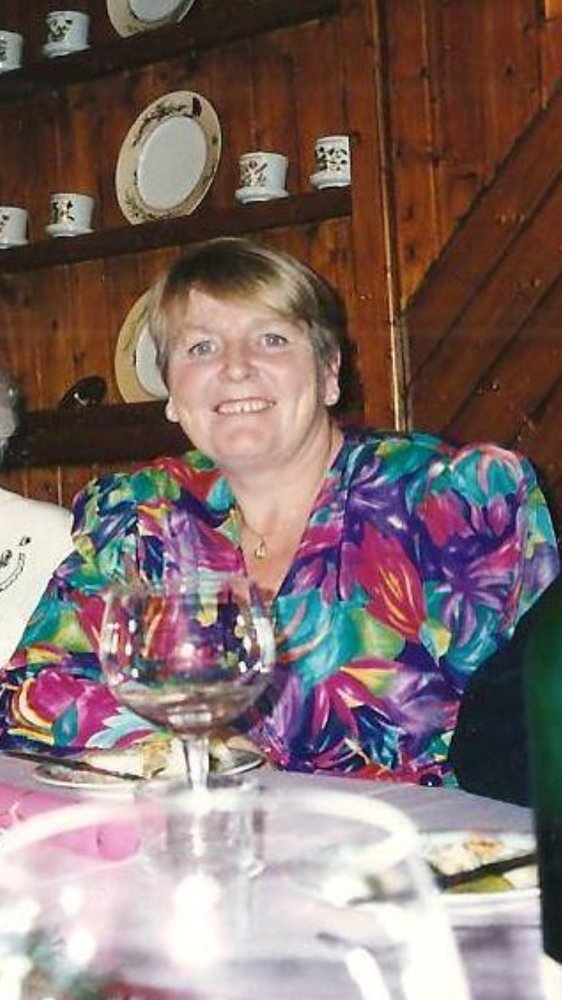 Obituary of Linda Ann Roach
Linda would like to let you know that her work here is now done and on July 13th, 2018 she relocated to a place allowing her to visit old family & friends, to read an unlimited number of hardcover books, to look after complex flower gardens, and to adopt an infinite number of puppies. Linda refused to let her short battle with lung cancer get the best of her – and took the time to reacquaint her kids to: the art of British Cuisine (the odd Pub visit may have been involved), the fierce competition of Scrabble, Cribbage & Yahtzee, and – of course – the cultural importance watching reruns of old British sitcoms.
Linda Ann Roach, age 72, passed away on Friday, July 13, 2018 peacefully in her home in Bradford, Ontario, surrounded by family. She departed with dignity and strength and dedicated her last months to be with close family. Born in London, England March 22, 1946 to Mary (Brady) Gray and William Gray – she is survived by her older brother Peter Gray (Julie). Linda will be greatly missed by her children: Stephen Roach (Valentina), David Roach, Paul Roach (Holly), Michael Roach (Carol) and Deborah Hartley (John). She was the dear grandmother (nanny) to Anna, Tommaso & Mia Roach, Sarah Gibson, Jonathan & Andrew Roach, Caitlin & Paige Roach, and Cameron & Cassandra Hartley; & great grandmother to Caleb Gibson.
Linda will be fondly remembered for her passions: knitting, reading, gardening, word games & her wit and charm. A true lady in every sense. Thanks for the memories.
In Linda's memory, donations may be made to the Ontario SPCA and Humane Society.