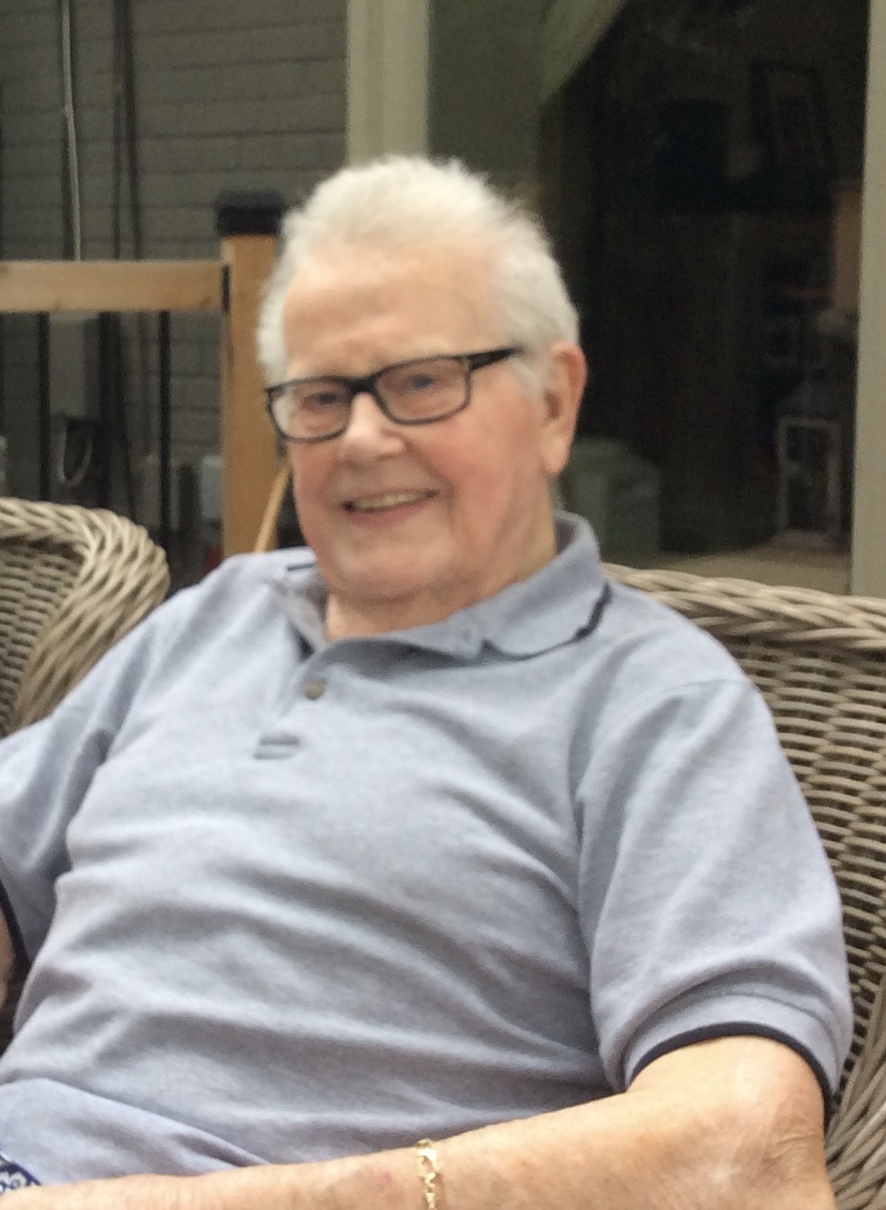 Obituary of Denis Nash
Denis Nash was born August 10, 1923 in Middlesex England, the youngest of 11 children. Dad grew up sharing his childhood years with two of his brothers that were closest in age, spending time playing at the rivers edge in their family home on Old Mill Lane.
He was a soldier in the Queens Army in WW11.
It was his employer who noticed a young woman, Roma, outside the restaurant and asked Denis if they should go outside and speak to her. They were married shortly after.
He was truly a devoted family man and husband. Dad was the parent who got up with the children in the night, when we were sick. It was Dad who always asked us if we had 'pocket money'.
Denis is survived by his three Daughters, June, Cherryl and Lesley and his two sons, Christopher and Gary. Dad always considered his 11 grandchildren and many great grandchildren our gift to him.
He first came to Canada on his own in 1955, and now we understand why he returned to England after 6 months - he missed us all terribly.
It was about a year before the 'bug' to relocate overtook him again. I marvel at the determination and courage it must have taken.
He gave up security a good job, a home and essentially everything in England to emigrate to Canada because he wanted a better life for his family. It was at least thirty years before England lost any of it's shine. But he persevered in this new country.
In 1957, he brought the family to live in Edmonton, but due to his unemployment @CN Railways, three years later he applied for a job as a train mechanic in Toronto. Now, dad had steady work - that was a turning point in mom and dad's life. After a couple of years, we were no longer renters. My parents were proud and happy.
Dad had a great sense of humour. He was boisterousness and young spirited in his outlook.
Dad you are a credit to your family. As you aged you grew in Grace and gentleness. You accepted your life alone.
Now you are with your beloved Roma and Baby Denis and your most loving parents along with the family with which you were raised. For you I couldn't be happier that you are no longer lonely. Thanks for being our dad!
Private family arrangements.