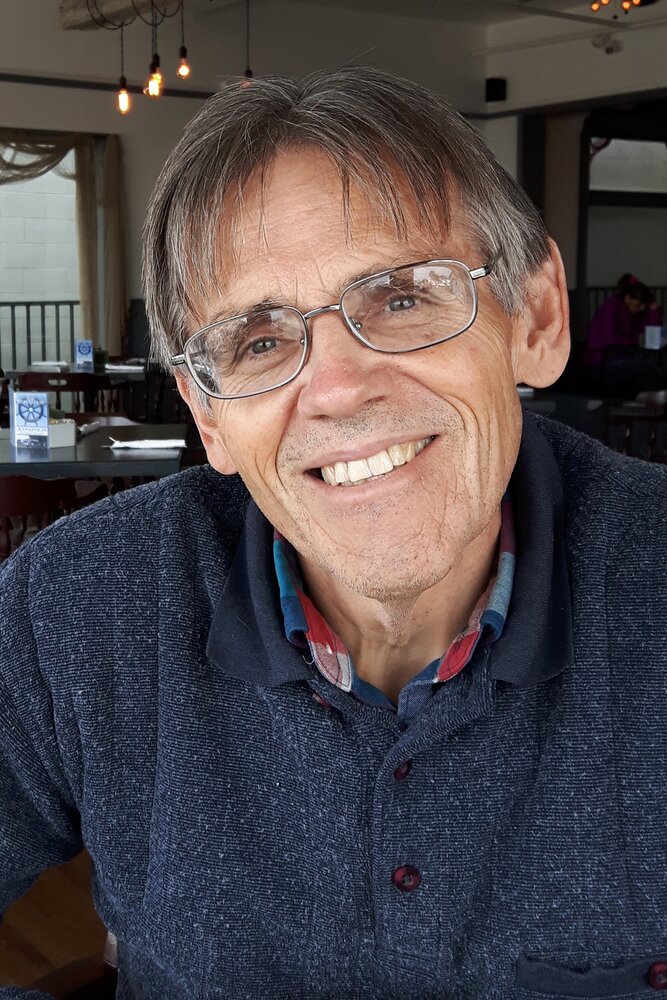 Obituary of Anthony (Tony) Wayne O'Loan
Peacefully, holding hands with Carolyn his sweetie, Tony took his last breaths at Cummer Lodge on September 8, 2021. At last, his Alzheimer's disease no longer had a hold on him as it had for 8 years. It was a long and sad goodbye of this gentle sweet soul.

Professionally Tony fixed photocopiers but his "fix it" skills went far beyond that…He loved putzing about in his workshop, making things for the house…there wasn't much he couldn't do. He was extremely strong – probably could have excelled at weightlifting. But he had a gentle touch, a soft soothing voice, and for a big guy, he was light on his feet on the dance floor, it was like we were floating. Our wedding song was engraved in our wedding bands…Could I have this dance for the rest of my life…

A quiet fellow, he was always listening….and always offered great advice to me. He had a dry sense of humour and the two of us would chuckle away while most didn't see the humour. He had an infectious laugh that is now tucked in my heart.

He will be missed by family and friends. On the O'Loan side, family includes: his sister Linda, and her four kids and their families, his half-sister Kelly and her two kids, his cousins Colleen, Kathleen, Tim, and Michael and their families, and of course extended family. On the Watt side, family includes his four sister-in laws, Gail, Debbie, Sharon, and Lynda, their husbands and families, and extended family.
All who knew Tony knew that Jessie, our golden retriever who we rescued, was his heart dog. If you would like to make a donation in Tony's honour, then the Golden Retriever Rescue charitable foundation would be the place. https://www.goldenrescue.ca/donate/
No service during this Covid time but we will celebrate Tony's life by reviving our annual corn roast next year on August 20, 2022. Invitations will be sent by email.
Please feel free to share stories and memories about Tony here. If you have photos, please send them to my email and I will post them for you.
Goodbye my love, pleasant dreams…
With love Carolyn