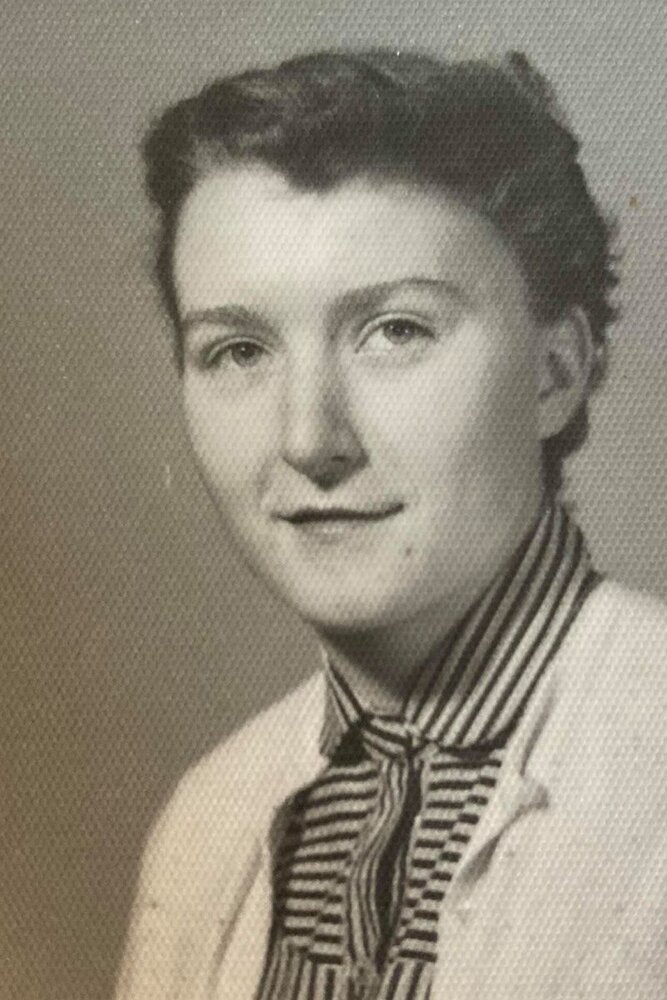 Obituary of Erla Christine Breen (nee Kester)
We sadly announce the passing of Erla Breen (Kester). Predeceased by her husband and partner of 56 years, Jim Breen, as well as her parents, George and Vera Kester and brother John Kester. Survived by her brother in law Julius Breen and loved by many extended family and friends.
Remembered fondly by her children Christine (David) MacKay, Colleen (Scott) MacDonald and Tom (Shelly) Breen. She was also a wonderful Grandma to her four grandchildren, Lance and Jamie MacKay and Kyla and Ryland Breen.
Raised in Zephyr, Ontario, she made many memories at their family owned General Store and on the farm. She would later marry Jim and start their life adventures together and raise their family in Holland Landing.
Erla was a Household Engineer, driver/chauffeur for anything and everything and always patiently waiting and watching anything in which her kids and grandkids were involved. As Jim retired many more hunting, camping and bartending adventures were added to the already extensive list of places they had been.
Moving to Cedarvale Lodge was like a homecoming for Erla and Jim. They were able to reconnect with old friends and made many new acquaintances. We are very thankful for the great staff at Cedarvale that made their time enjoyable and safe, Gratitude must also be extended to the staff at Southlake Regional Health Centre.
A private family service will be held at a later date.
In lieu of flowers, donations to Southlake Regional Health Centre Foundation would be appreciated.
Online condolences may be made at www.skwarchukfuneralhome.com.