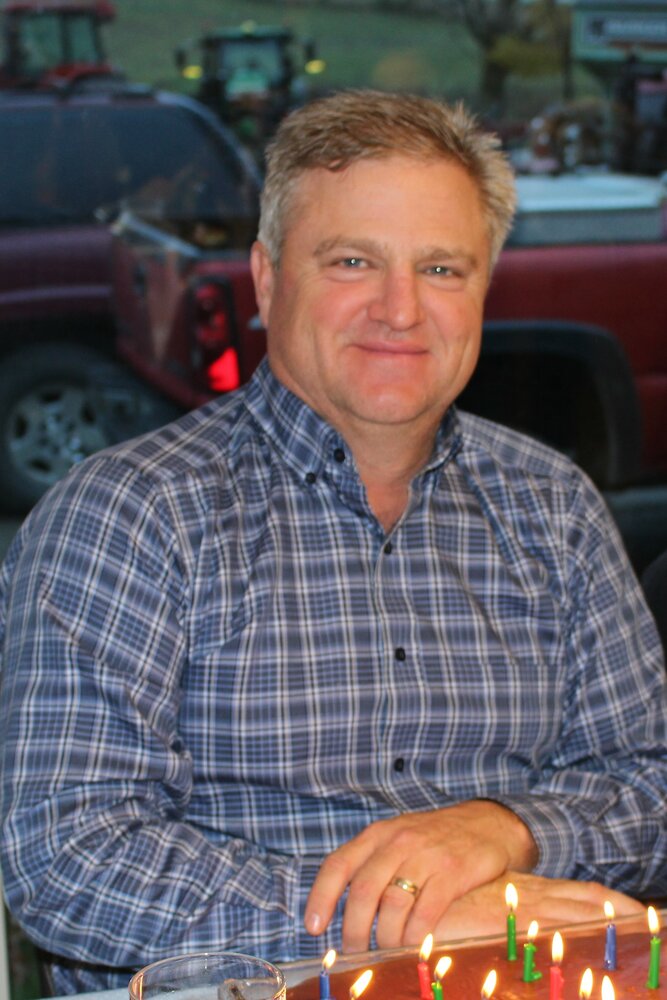 Obituary of Alexander "Alec" George Mills
With profound sadness but with great hope in our Lord and Saviour, we announce the passing of Alec Mills on the evening of December 4, 2021. Beloved husband and best friend of Erin (nee McIlwain) and the late Colleen (nee Fox), loving father of Emily and Ben Brown, Ian and Robyn Mills and Holly Mills. Grandpa to brand new baby Anna. Son of Karon and the late Ronald Mills, brother to Thom (Lisa) Mills and Linda (Dan) Rogers. He will be missed greatly by his in-laws, Jim and Gay McIlwain and Douglas Fox. Alec enjoyed the company of all of his brother and sister-in-law's and counted many of them as his closest friends. He was an enthusiastic participant in his nieces and nephews lives.
Family and friends have always been incredibly important to Alec and he always enjoyed a dinner when all his children were home, big family events and quieter evenings with a couple of friends. No matter the size of the group though, it was always hard to keep Alec awake after the meal! He made friends with everyone he met and often had lengthy, interesting conversations with them. He was a mentor dad to many young people who joined our family for meals and activities on the farm.
As an organic farmer, Alec loved and respected the land. He was a man with deeply held convictions that impacted his farming practices. Alec always marveled when seeds began to sprout and would green the field. He also loved watching a wheat field ripple in the wind and any day combining was a great day! He had deep roots on the land he farmed and loved to talk about the heritage of the Mills.
Alec lived life to the fullest. Although farming took much of his time, he was always ready for fun. He was always ready with a joke and had many signatures statements like " You are looking good from a distance.". He loved boating and liked to quip that "A bad day on the water is better than a good day on land.". He loved to dance and the living room often turned into a concert hall where he would listen to music at maximum volume. Alec especially loved Emily and Holly playing the piano and once in a blue moon, would pull out his trombone to join them.
Alec's faith steered him throughout his life. He poured over his Bible and endeavoured each day to live by its principles. His faith held him steady and gave him peace through the passing of Colleen and the years following. Alec's faith also played a big part in never shying away from difficult conversations because he cared deeply for the spiritual well being of people. He learned that praying with people, in the moment, helped him as much as it helped them.
Visitation will be at Skwarchuk Funeral Home, 30 Simcoe Rd., Bradford on Saturday December 11, 2021 from 1 pm to 5 pm. Due to COVID – 19 restrictions only 75 guests will be allowed in the funeral home at a time (no appointment is necessary). Guests may have to wait outside momentarily due to capacity restrictrions. Masks and social distancing will be required.
We would be honoured if you would join us for the celebration of life service that will be held at Emmanuel Baptist Church, 374 Salem Rd., Barrie on Sunday December 12, 2021 at 2:30 pm. Alec was not a big fan of black at funerals so we ask you to come dressed in colour. Due to limited seating please use the following link to reserve a seat https://rsvp.church/r/56j9OANI
For those who are unable to attend, there will be a live stream available at https://www.youtube.com/watch?v=707DeCKvEnM
Interment will be a private family service.
Charitable donations can be made to King Christian School http://www.kingchristian.ca/giving. But more importantly, do something for Alec today. Take time for a conversation even though it slows your day, invest time in a young person to grow them, visit someone who is sick or lonely or help someone to complete a job they haven't had time to finish. Tell your family and friends that you love them and listen to some music on maximum volume!