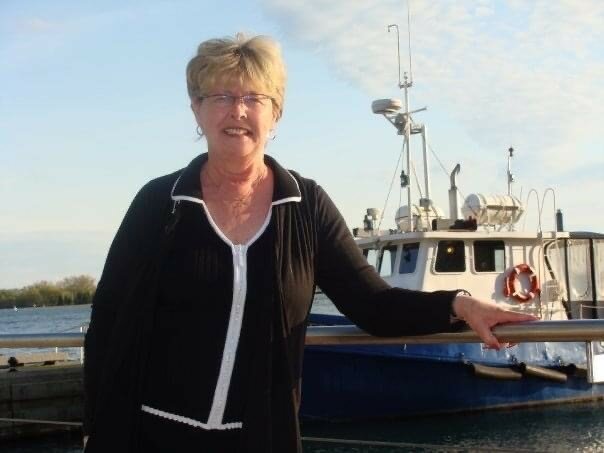 Obituary of Feme Tkach
It is with heavy hearts we announce the passing of Feme Tkach (aka "The Queen"). She passed away after a month-long battle from many health complications at Markham Stouffville Hospital on Monday May 16, 2022 at 73 years of age. Feme (Euphemia) was born on May 12,1949 in New Waterford, Nova Scotia to Andrew and Margaret Ann Clark (Macdonald) and was a step-daughter to Charlie-Joe Mclnnis. Andrew, Angus, Noel and June were her siblings whom she loved dearly and even though they did not live close to one another, she loved them so, so much! Feme left Nova Scotia at a young age to make a life for herself in Toronto. She was a proud and loving mother to Jennifer and Tami (Dave). The pride and joy of her life was her 5 grandchildren. She was a proud nana to Dreya, Khya, Ethan, Noah and Brock. Nana loved nothing more than spending time with her grandchildren and was known to always show up with a "little something" she'd picked up on her trips out shopping with friends. Being an important part of two large families, she was blessed to be cherished by oodles of sisters and brothers-in-law, nieces and nephews. Throughout her life, Feme was surrounded by many lifelong and special friends. Neighbourhood friends, family friends, cottage friends, old-time friends from Nova Scotia, and work friends. No matter what she was involved in, Feme made friends instantly! Our mom was a long-time resident of the Aurora Village Co-op where she was an active member of their board of directors for many years, a volunteer, a shoulder to lean on, a good neighbour and where she developed many special friendships. She spent countless hours dedicating her life over the years to helping others in a variety of different ways such as the Royal Canadian Legion, various children's charities, the Heart and Stroke Foundation, Canadian Cancer Society, a member of the parent committee at Regency Acres Public School, and the Terry Fox Foundation to name a few. Strength and love were two of the many qualities that our mom brought us up with and have helped to shape our lives today. Feme always lived her life on her terms and just the way she liked it and this was no different in her last days. Her infectious smile and strength will be remembered by all who knew and loved her.
In an effort to follow Feme's wishes, she will be cremated and no funeral or visitation services will be held at this time. There will be a tribute to her life held in the near future. In the meantime, put on the kettle, grab the biggest tea mug you own and pour yourself a cup of tea while you reminisce and cherish the memories you hold in your heart for Feme.