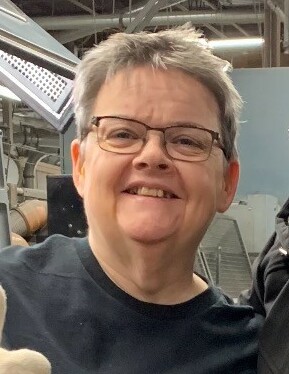 Obituary of Vivian Lee Kerr
Unexpectedly passed away at home on Thursday, December 8, 2022 at 54 years of age. Beloved daughter of late Harry (2010) and late Elizabeth (2011) Kerr. Dear sister of John Kerr (Pamela Glenny), Margaret Kerr and late Robert Kerr (2012).
Vivian was employed with Supremex since 1999 and will be fondly remembered by her co-workers. Vivian loved working in her yard; enjoyed doing puzzles and adult colouring books; and especially bird watching in our ravine.
Private family arrangements will be held.
Sister and Best Friend
Unknown Author
The moment I realized,
my sister just died.
My hands cradled my face,
and I frantically cried.
Why did this happen,
and how could this be.
She had so much to live for,
we could all clearly see.
My heart simply dropped,
and felt a sharp pain.
My tears fell instantly,
Like a severe August rain.
I was truly lucky,
to have a sister like her.
Countless others,
nod and concur.
I will miss our talks,
and her comforting voice.
And those random moments,
where we'd mutually rejoice.
Rest in peace,
Sister and best friend,
My deepest love,
to the sky I shall send.