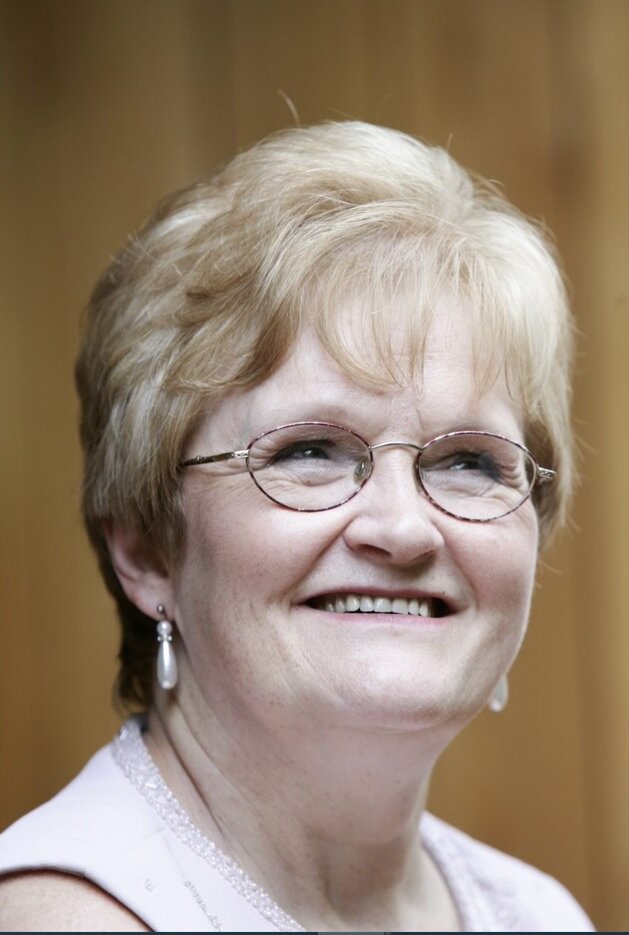 Obituary of Fern Marilynn McLennan (nee Breedon)
Fern peacefully passed away on Friday, January 13, 2023 at 77 years of age.
Born in Beeton, Fern grew up on the family farm in Rosemont, attending highschool in Alliston, and later working for the Bank of Montreal in Alliston and the Royal Bank in Orangeville. Fern met the love of her life, Russell McLennan, on a double date during which he fell asleep on her shoulder. They celebrated their marriage in 1965 at the family farm in Rosemont. Living in Orangeville, Fern volunteered with friends in the Kinettes and became a loving mother to Dennis, Janice, and Patricia. Moving to Gilford and then Bradford, Fern made lifelong friends with neighbours and colleagues at the Canadian Imperial Bank of Commerce and Canadian Premiere Life Insurance in Markham. She volunteered with the Bradford United Church, the Canadian Heart and Stroke Association and was a life-long blood donor. Fern battled breast cancer motivated by her future grandchildren and the expertise of the doctors at Women's College and Princess Margaret Hospital. Fern and Russell enjoyed travelling in the United States, across Canada and summers on Manitoulin Island. She also travelled with her daughters to British Columbia, Cuba and a three-woman canoe trip up the Magnetawan River. Fern is predeceased by her parents, Stanley and Dorothy (Williams) Breedon and her brother Wayne (Evelyn) and is survived by her sisters Phyllis O'Neil and Judith Watson. A beloved Mother-in-law to Linda Jewett, Rino Montanari and Chris Tolton, Gramma to Nicholas and Daniel Montanari and Sam and Abigail Tolton, and Aunt to many nieces and nephews. Fern will be remembered for her love of family, children, animals, painting, music and nature, and her generous heart and sense of humour. Her stubbornness will be cherished by those who inherited it. Her recipes will serve as a reminder of the love she poured into each birthday cake, blueberry pie and cookies.
A visitation will be held at Skwarchuk Funeral Home, 30 Simcoe Rd., Bradford on Wednesday, January 18, 2023 from 5-8 p.m. A funeral service will be held at Skwarchuk Funeral Home, 30 Simcoe Rd., Bradford on Thursday, January 19, 2023 at 11 a.m. Interment Mt. Pleasant Cemetery, Bradford.
In Fern's memory, donations may be made to the Alzheimer Society.