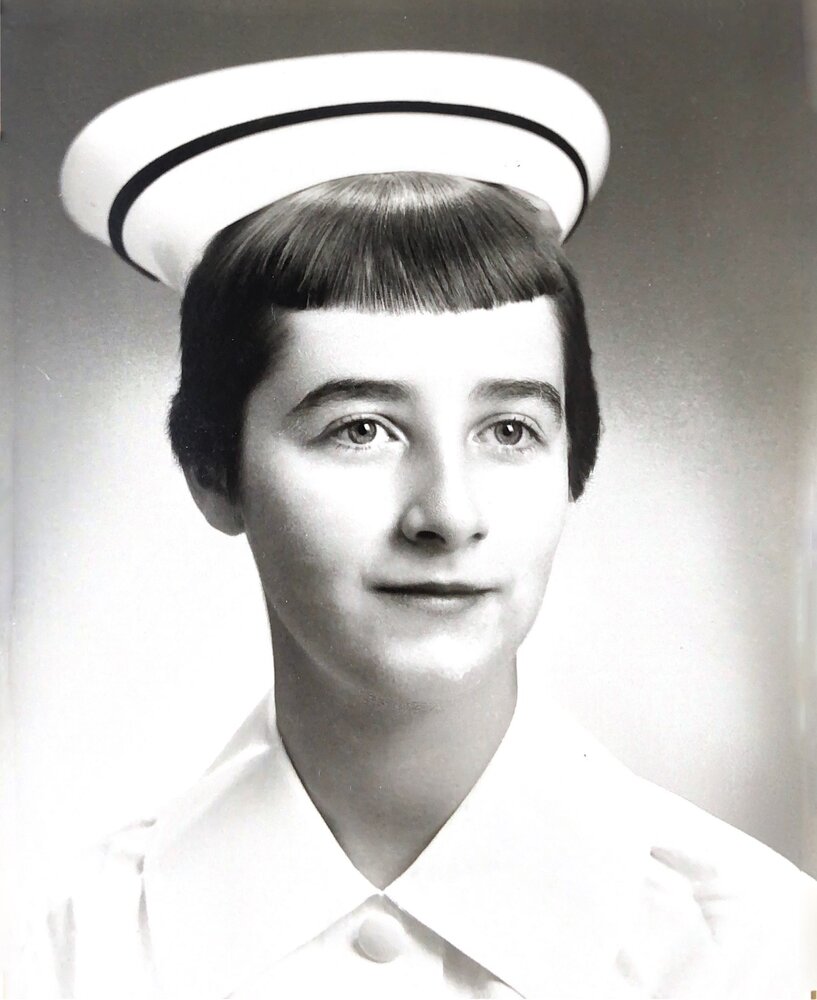 Obituary of Mary Wilena Seagrave
On Tuesday, March 7, 2023, Mary passed away peacefully after a sudden illness. She was in her 87th year. Mary was born in Richmond Hill on May 26, 1936, the last-but-not-least of 4 girls born to George and Maggie May (née McGillivray) Walwin. She moved to Weston, Ontario in 1945 where she attended Memorial School and Weston Collegiate, building deep friendships that would remain so throughout her life. She was a 1958 nursing graduate from Toronto General Hospital and worked in the operating room at both TGH and Humber Memorial Hospital. On Feb. 25, 1961, she married Gary Seagrave, whom she knew through school and church. She and Gary settled in Etobicoke where they raised 4 children. Mary was a loving wife, accomplished home economist, and wonderful mother, highly skilled in more ways than she ever gave herself credit for. Once the family was grown, Mary worked part time for Dr. Rodgerson in his general practice. During the Weston and Etobicoke years, Mary was very involved at Weston Presbyterian Church in the PAX class, choir, and other groups. She took up Scottish Country Dancing, coaxing Gary to join her, which further expanded her friend group. When Gary retired in 1997, he and Mary built a new home in Foster's Forest near Bond Head, Ontario. They searched for a new church family and became active members at St. John's Presbyterian Church in Bradford. During this time, Mary became an avid and accomplished machine quilter (thank you, Country Concessions!). She and Gary travelled extensively and were dedicated supporters of live theatre, and musical performances and festivals. Mary's favourite place was the family cottage at Woodland Beach. It was the one place where she was assured that her children and grandchildren would gather almost every weekend from May to September, establishing some of our most enduring memories - family BBQs, friends and neighbours around the fire pit, sunsets and wine, fireworks, puzzles and games, sand castles and swimming, leisurely afternoons of reading, and so much more.
Mary is survived by her beloved husband, Gary; her treasured children, Catherine (Greg Thacker), Carolyn (Paul Robinson), Gillian (Phil Curry), and David (Adaire Hennessey); her adored grandchildren, Chelsea, Preston, Amanda, Emily, Elizabeth, and Elliote; her dear sister, Margaret; and so many cherished nieces, nephews, and cousins. She is predeceased by two loved sisters, Jean and Anne. She will be greatly missed by so many people who's lives she touched in such extraordinary ways. The measure of a life well lived is how much you love and are loved, and Mary had both in spades.
There will be a private family funeral. A Celebration of Life will be held on Saturday, May 27, 2023, from 2:00-5:00 PM at St. John's Presbyterian Church in Bradford, Ontario. Gary and the family invite all of Mary's relatives, friends, and colleagues to join them in sharing memories and tributes.
In lieu of flowers, donations to Stevenson Memorial Hospital in Alliston, Ontario, or Southlake Regional Health Centre in Newmarket, Ontario through the Southlake Foundation would be greatly appreciated.