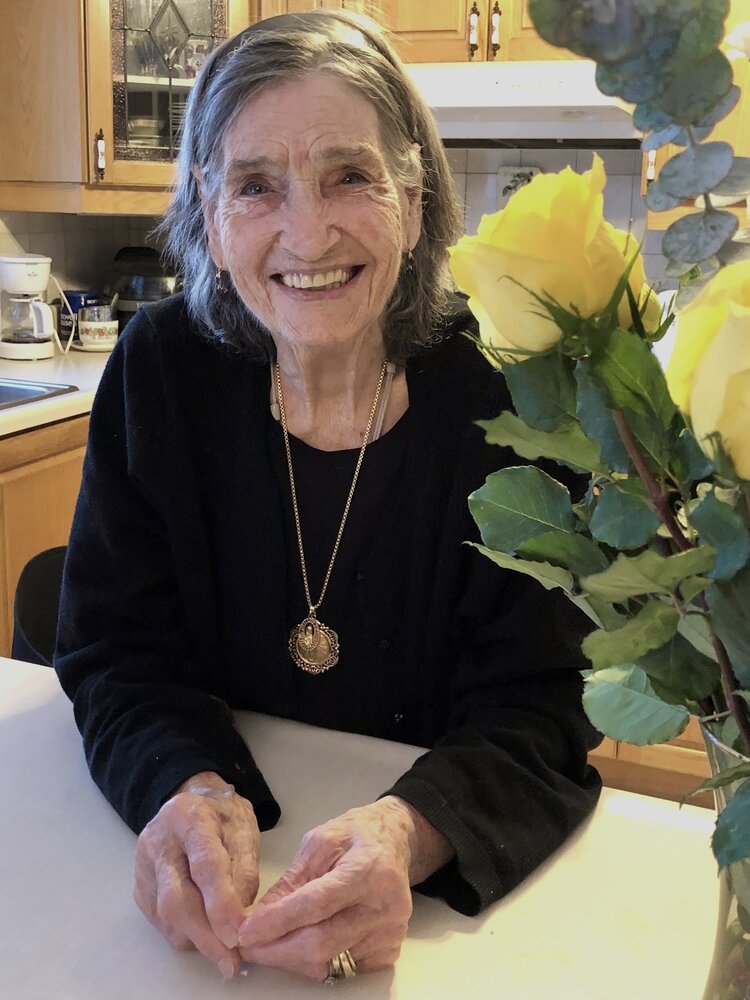 Obituary of Maria Asunta Bellotti
Maria Asunta Bellotti (Guagliani) was born February 11, 1931, in San Benedetto Ullano, Italy to parents Natalina (Arturi) and Nicola Guagliani. Comforted by family at her side, Maria passed away on Monday, March 20, 2023, in Newmarket, Ontario. Her early years spanned travel to three continents; from Italy to Argentina, and on to Canada, in search of a better life for the family she lovingly shared with her husband of 68 years, the late Luigi Antonio. Maria and Luigi were strong and steadfast, inspirational in their dedication to family and friends. Their lifelong union leaves an adoring and growing family; their sons Julian (Rita), Roque (Marina), six grandchildren and partners: Anna (Josh) Shoemaker, Pete (Natalie) Bellotti, TJ Bellotti, Jon (Trista) Bellotti, Anthony (Melanie) Bellotti, and Carlos (Liz) Bellotti; twelve great-grandchildren: Kaitlyn, Conner, and Lily Shoemaker; Evalyn, Asher, and Josie Bellotti; Quentin, Mattix and Liani Bellotti; Luca Bellotti; Leo and Lila Bellotti. Maria was a dear sister in a family that remained close knit throughout their early struggles and future travels, their triumphs, and challenges. Maria leaves sisters Modesta Nardi, Francis Baffa, and brother Vincenzo Guagliani, and is predeceased by her brother Joseph Guagliani, and sisters Alba Migotto, and Clara Curcione. Maria will also be lovingly remembered by her extended family.
Maria, Mama, Nana, Zia…. Her legacy lives on as a life lived with strength, compassion, a joyful sense of adventure without fear, and an everlasting desire to enjoy family and friends, in her kitchen or garden, by the oceanside, street side, wherever whenever, ready to share food, and laughter, hearts or lend a hand.
Maria's visitation will be held at Skwarchuk Funeral Home, 30 Simcoe Road, Bradford on Tuesday, March 28, 2023, from 9:30 a.m. until time of a funeral service at 11:30 a.m. Family will then proceed to the entombment at Highland Memory Gardens, 33 Memory Gardens Lane, Willowdale; it is a personal choice for those who wish to attend the entombment.
In lieu of flowers, a charitable donation may be made to the Alzheimer's Society of Canada.
The family thanks you for your thoughtfulness in remembrance of this amazing woman. Maria will be deeply missed, and we are forever thankful and honoured to have had her in our lives.