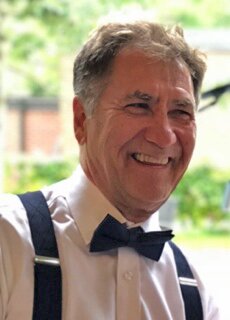 Obituary of Gaétan Genest
Unexpectedly passed away at Southlake Regional Health Centre, Newmarket on Wednesday, May 24, 2023, at 69 years of age. Beloved husband of Chantal Gagnon. Loving father of Julien (Émilie), Stephane (Shannon) and Nathalie (Eddie). Proud and loving grand-papa of Finnegan, Brigitte, Thea, Béatrice, Madeleine and Louis. Gaétan will be lovingly remembered by the Genest and Gagnon families. Gaétan will also be fondly remembered and deeply missed by his dear friends.
Gaétan was an avid scuba diver, motorcyclist, teacher of all things and more recently a snowplough operator. A kind and compassionate man, Gaétan could always find the positive in a situation and was quick to point out the humour in it also. He was the very definition of a big kid who had true joie de vivre but was always concerned for the safety and well-being of those close to him.
A memorial visitation will be held at Skwarchuk Funeral Home, 30 Simcoe Road, Bradford on Sunday, June 4, 2023, from 2-4 p.m. A memorial service will be held in the funeral home on Monday, June 5, 2023, at 11 a.m.
In lieu of flowers, donations to the Heart and Stroke Foundation would be preferred.
Online condolences may be made at www.skwarchukfuneralhome.com.
Décès inattendu au Centre régional de santé Southlake à Newmarket, le mercredi 24 mai 2023 à l'âge de 69 ans. Époux bien-aimé de Chantal Gagnon. Père aimant de Julien (Émilie), Stéphane (Shannon) et Nathalie (Eddie). Fier et affectueux grand-papa de Finnegan, Brigitte, Thea, Béatrice, Madeleine et Louis. Les familles Genest et Gagnon ainsi que ses chers amis se souviendront de Gaétan avec amour et le regretteront.
Gaétan était un plongeur sous-marin passionné, motocycliste, enseignant de toutes choses et plus récemment opérateur de chasse-neige. Un homme aimable et compatissant, Gaétan pouvait toujours trouver le positif dans une situation et n'hésitait pas à en souligner l'humour. Il était la définition même d'un grand enfant qui avait une véritable joie de vivre mais qui était toujours soucieux de la sécurité et du bien-être de ceux qui lui étaient proches.
Une visite commémorative aura lieu au Skwarchuk Funeral Home, 30 Simcoe Road, Bradford, le dimanche 4 juin 2023, de 14 h à 16 h. Un service commémoratif aura lieu au salon funéraire le lundi 5 juin 2023 à 11 h.
Au lieu de fleurs, des dons à la Fondation des maladies du cœur seraient préférés.
Les condoléances peuvent être présentées en ligne à l'adresse suivante : www.skwarchukfuneralhome.com