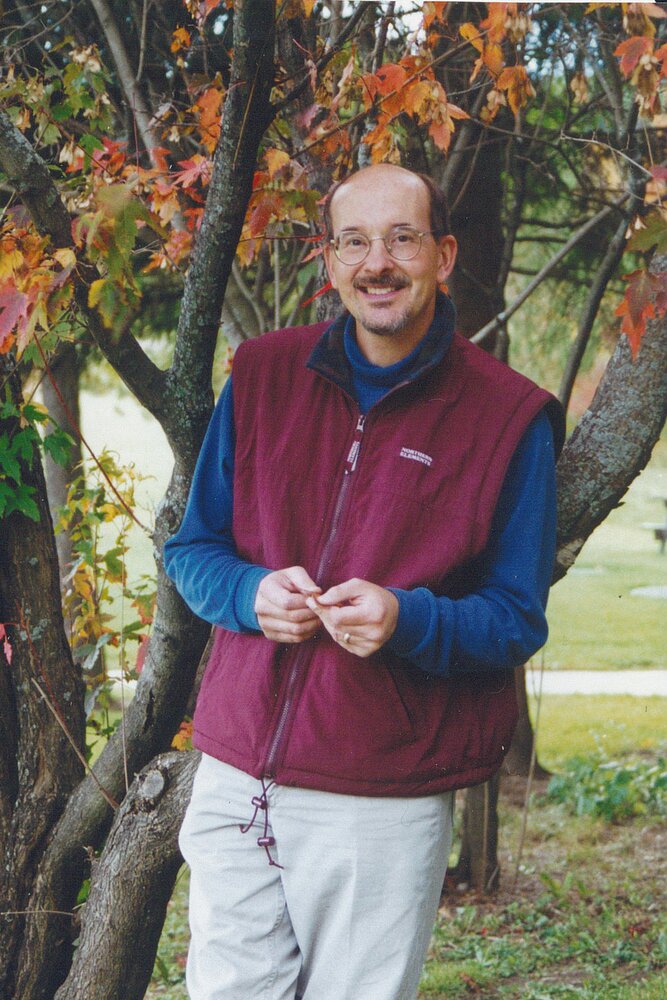 Obituary of Peter Wukasch
"As I love nature, as I love singing birds, and gleaming stubble and flowing rivers, and morning and evening, and summer and winter, I love thee my friend." Thoreau
My dearest friend, a man with a truly kind, caring heart, a man who I was privileged to call my husband has gone to be with the Lord he loved. He was my husband for 42 years and I mourn his loss. He was a wonderful Dad to our son Daniel, spending time playing, telling stories, and atttending all his various activities with enthusiasm. He loved our daughter-in-law Jenn, and was thoroughly delighted to be a grandfather to Colton and BreAnne.
Peter had an incredible career as a teacher, teaching both in the outdoor setting as well as in special education. His heart was always for more than communicating knowledge but for the individual student and how he/she learned best. He thought of so many creative ways to teach and involve all senses. He felt so blessed to have a career doing what he loved.
Peter had an eye for beauty, stopping to see a sunrise, observing closely all of nature but most particularly birds, of which he had an encyclopedic knowledge. He founded the York-Simcoe Nature Club and the Bradford Christmas Bird Count.
The celebration of the life of Peter Wukasch will be held on Sunday, July 9th, 2023 at 1 p.m. at St. John's Presbyterian Church, 2940 10th sideroad Bradford West Gwillimbury, ON. You are welcome to attend. Please wear beautiful colours reflecting the birds that God created.
For those unable to attend the celebration of Peter's life, a livestream of the service will be available on Sunday, July 9th, 2023 at 1 p.m. Livestream of Church Service
Peter was a heart transplant recipient and his wishes were for any donations be directed to the TGH heart transplant program for more research. He valued greatly the team there who helped sustain his transplanted heart for 20 years.
"Shower the people you love with love, show them the way that you feel, shower the people you love with love." James Taylor
Donations to the UHN foundation Donate here. Please designate donations to "Other," and allocate it to the "Gene Expressions Profiling for Predictions of Long-Term Risk of Malignancy in Heart Transplant Recipients" to determine risk of developing cancer for people with transplants.