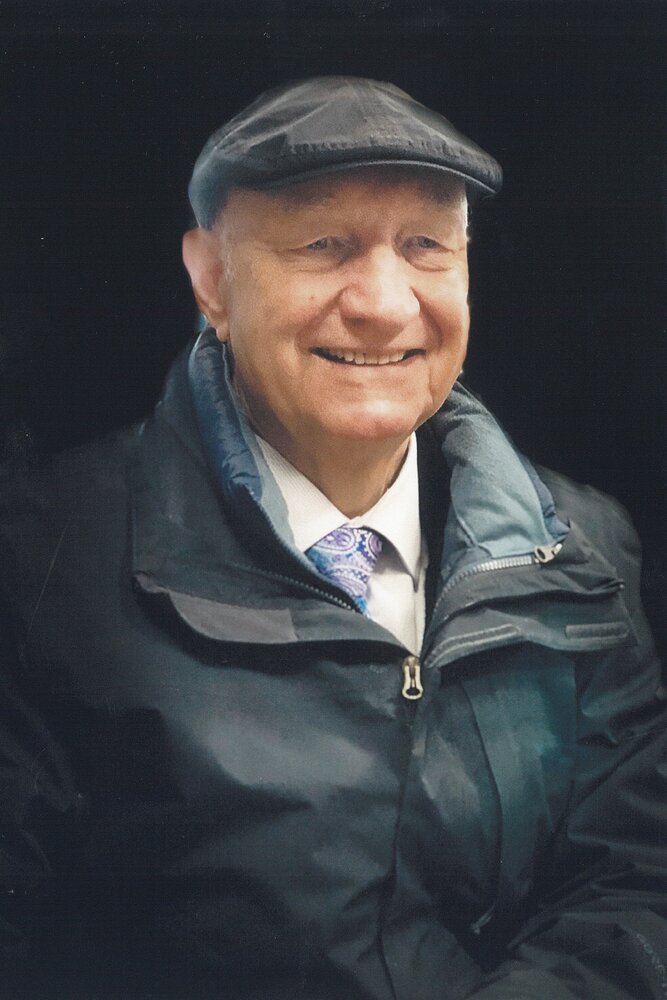 Obituary of Guenter Wolfgang Kretschmann
Guenter Kretschmann, a beloved husband, father, Opa and great Opa passed away on July 3, 2023 at the age of 84 after complications from heart disease. He leaves behind a legacy of love, strength, and unwavering dedication to his family, friends, and community.
Guenter was born on June 30, 1939 in Germany and immigrated to Canada in 1964 with his young family. From a young age, he displayed an exceptional work ethic, and a passion for life. Guenter's greatest joy came from his role as a family man. He was married to his beloved wife, Doris (deceased 2017) for 56 years and together raised 5 children Juergen (Cathy), Stefan (Tammy), Angelika (deceased 2016), Peter (Tammy) and Christina (deceased 2015). Guenter was adored by his 6 grandchildren Kevin, Kate (Tyler Harris), Ryan (Saieeny), Tyler (Cassandra), Nathan and Erin and 2 great grandchildren Olivia and Landon Harris. Guenter is also remembered by family in Germany. His playful nature and gentle spirit was always present, leaving lasting impressions on all of their lives.

Beyond his role as a family man, Guenter was a loyal and cherished employee of Mercedes Benz of Canada for 40 years.

Guenter was known for his generous heart and unwavering optimism. His legacy of love, laughter, and faith will be forever remembered for bringing joy to all those he met.
The family would like to thank the staff at Southlake Regional Health Centre for their kind and compassionate care.
A memorial service will be held on Sunday July 16, 2023 at 2 p.m. at the Bradford Kingdom Hall of Jehovah's Witnesses, 2816 10 Sideroad, Bradford, ON.