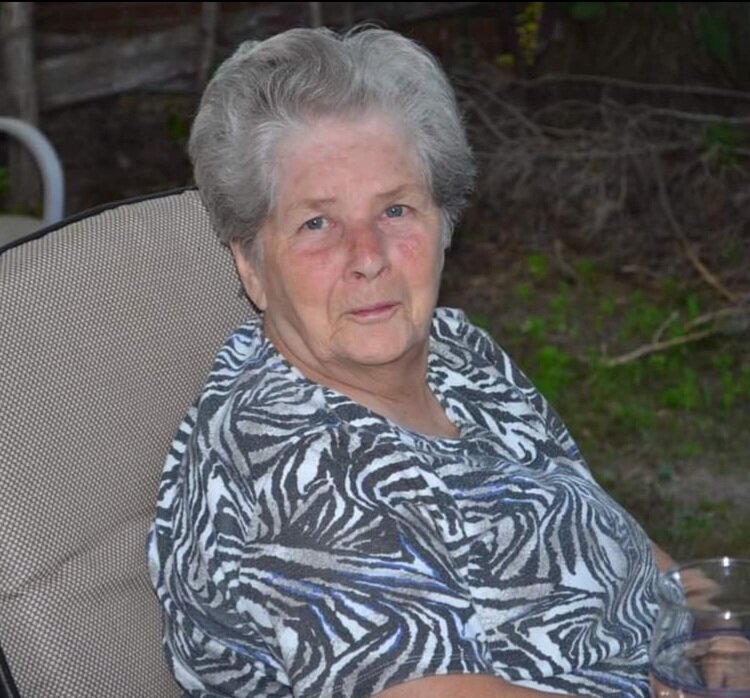 Obituary of Mabel Catherine Taylor
Sadly Mabel (Kay) in her 93rd year of life, after a short illness, passed peacefully surrounded by loved ones at her home.

Predeceased by her husband Ronald and her son Kenneth, Kay leaves to mourn her children Cathy (the late Robert), Keith (Diana) and Kim (Sam). Her many grandchildren Stacye (Ray), Jackie (Ike), Shannon (Lanny), Angel, James (Rhonda), Kenneth (Kayla), Kyle (Derick), Cameron (Brianna), Kirt, Nicole, Allan, Dave (Kelsey), Catherine (Ben), Chrystal (Rene), Taylor, Kirk and Brock. Her Great Grandchildren RJ, Melody (Steve), Alyssa (Karsten), Victoria, Tabitha (Adam), Thorne, Cheyenne, Colton, Brodie, James Jr, Curtis, Sierra, Auston, Keelan, Elijah, Emma, Carter, Isaiah, Dorian, Ronan and Charolette. And her Great, Great Grandchildren Kayleb, Makayla, Wyatt, Ryeli, Faith, Dawson, Gabriel and Arizona. As well as her sister Jesse Sooley of NL and her sister in law Irene (Ray) Robitaille, and many, many nieces and nephews.

Kay was born in Newfoundland amid the great depression. She was the youngest girl of 11 children to John and Jemima Thorne.

When Kay was 18 she left NL for Ontario. Where she later met Ronald Taylor and in 1951 they were married. Together they raised four children. Although Kay was a mother figure to so many. They were married 47 yrs . A few years after Rons passing Kay moved back to Newfoundland, where she reunited with her first Love Denis McCarthy. Kay spent many happy years with Denis and after his passing she came back to Ontario. Where she spent the remainder of her life living with her granddaughter Stacye and her husband Ray. She was so happy and proud to watch her family grow and flourish.

If your life is measured by how many loved you, then she had the richest life of anyone.

As per Kays wishes she has been cremated. Her family will be hosting a
Celebration of Life
Saturday July 15th, 2023 @ 2:00pm
160 Kulpin Ave, Bradford
All are welcome!

Followed by a burial in her hometown of Thornlea, NL date to follow.