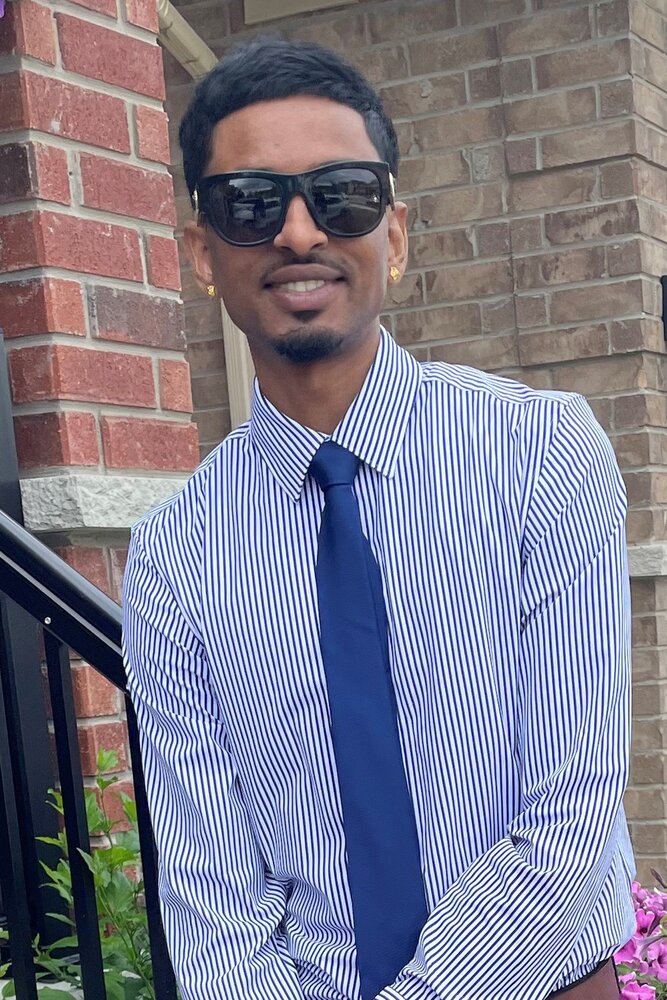 Obituary of Adeesha Solomon
Adeesha unexpectedly passed away on Saturday, July 29, 2023 at 25 years of age.
Beloved son of Athula and Senanie Solomon. Loving brother of Akansha and Avodhya Solomon. Loving boyfriend of Janel Mason.
Visitation will be held at Skwarchuk Funeral Home, 30 Simcoe Road, Bradford on Saturday, August 5, 2023 from 9:30 am until time of a funeral service in the funeral home at 11 a.m. followed by interment at Holy Martyrs of Japan Catholic Cemetery, Bradford.
.