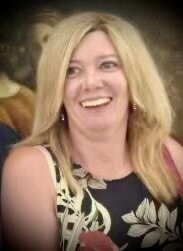 Obituary of Carol Vigneau
It is with heavy hearts that we announce the passing of Carol Vigneau, a beloved wife, mom, daughter, sister and friend who departed this world on October 7, 2023. She was 53 years old.
Carol was born on May 24th, 1970 in Sydney, Cape Breton to Harold (Curly) Pennington and Shirley Pennington. Older sister to Sherri. Later in life became wife to Michael Vigneau and mother to her 4 children; John, Glenn, Kevin and Victoria. She was looking forward to being Nannie to her future twin grandchildren; Jameson and Lewis, due in the new year.
Throughout her life, Carol was known for being a caring, kind, personable, creative women. She had a deep love for those in her life which brought joy to her and all those around her. She made many friends and truly appreciated their friendship and support.
A Celebration of Life for Carol will be held on Wednesday Oct 18, 2023 between 6:00 p.m. - 8:30 p.m. at Sabella Restaurant - (downstairs room - to your right after entering), 23 Barrie St, Bradford. Please join together with her family and friends to pay respects, make a toast, share a memory and celebrate her light and her life.
She was in her heart always a proud Cape Bretoner and a service and internment will happen at a later date in Sydney, NS.
In lieu of flowers, the family kindly requests that donations be made to the Canadian Cancer Society, in honor of Carol Vigneau's memory.