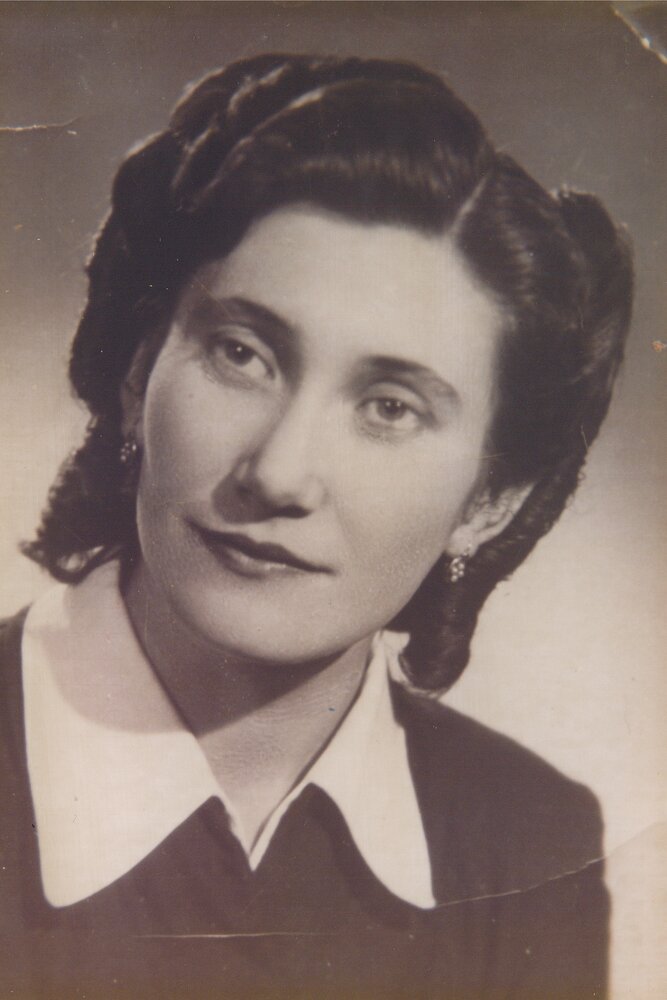 Obituary of Katalin Radvanyi
Our beloved Anya passed away peacefully in her 97th year on October 26th, 2023. Born in Bodrogkisfalud, Hungary in 1925, she lived her life filled with love, a smile on her face and always a song in her heart, even though there were, at times, moments of acute sadness and struggle. Losing her mother and sister when she was a little girl to tuberculosis; being sent by occupying Russian authorities to work in a Ukrainian coal mine at the age of 19 for almost three years; to then forego her love of administrative work in her Township and, like so many others, flee Hungary and emigrate to Canada with her husband Laszlo in 1957 to start a new life, farming on the Holland Marsh. These moments compelled her spirit to embrace life, one which she led with thankfulness, a wonderful sense of humour and always caring for her family. Her deep faith carried her through life. It was beautiful that in her later years she could be heard singing throughout the retirement home. She always welcomed people with a smile and her often heard mantra of "just love each other" epitomized her spirit.
Anya is predeceased by her husband, Laszlo (2015) and survived by her son Les; daughter-in-law Cathy White and granddaughters Madeleine and Claire.
We are extremely grateful to the staff at Kingsway by Revera, many of whom became her loving friends, for their care and support. Our deepest thanks go to the caring doctors, nurses and support staff at St. Joseph's Hospital, from Emergency through to the Palliative Care Ward. Thank you all for taking such great care of her.
A vistation will be held at Skwarchuk Funeral Home, 30 Simcoe Rd., Bradford on Tuesday, October 31, 2023 from 10 a.m. until the time of a funeral service at 11 a.m.
In lieu of flowers please consider a donation to the St Joseph's Palliative Care Ward Donate Here.
She was our sunshine and will be in our hearts, forever.