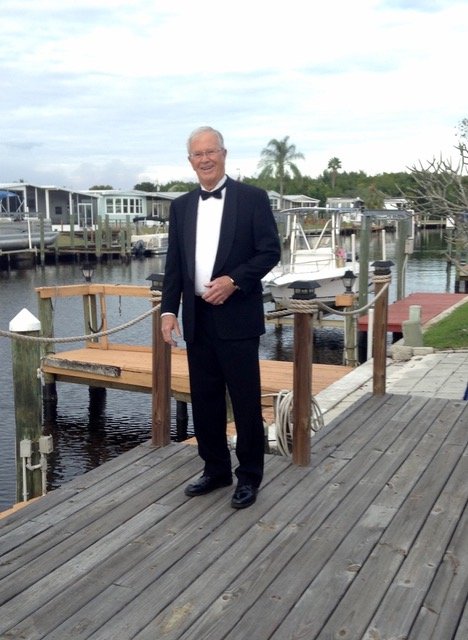 Obituary of Donald Langton
After a brief, yet courageous battle with cancer, Donald Thomas Langton, passed away peacefully on October 1, 2018. Surrounded by his loving family, his greatest pride and joy, he continued to hold his head high and maintained his "chattiness" and famed sense of humour, even in his last days. Don was born in Timmins, Ontario on October 27, 1939. He leaves behind his loving wife of 58 years, Toddy (nee Provost). Their marriage was an example of commitment and hard work, driven quietly by strong faith and understanding of family first. Proud father of Tom (Karon), Sherry (Martin) Fisher, Shannon (John) Sullivan and Michael (Darlene). Adoring grandfather, affectionately known as "Papa Don", to Tommy, Alison, Megan, Dylan, Scott, Sean, Madeline, Elizabeth, Sophie, Isabella, Gabrielle and Sienna. Survived by his brother Pat Langton, sister Betty-Lou Graziadei (Paul) and sister-in-law Susan Wyatt (Randy). He is home in heaven, a place he unconditionally believed in, with his other two sisters, the late Noreen Drennan and Brenda (Robert) Zaltron and parents John and Yvette.
Don was a modest, charming and endearing gentleman. He touched the hearts of everyone he met with his handsome looks, warm voice, famous lines and endless stories. He was a successful executive salesman, working for many years with Acklands Limited, a large Canadian distributor of industrial and automotive products; and devoted his entire working life to the automotive industry. It is only fitting, that his love of cars and boats, kept him active and motivated to find the next deal or restoration project and to spend winters in Florida.
His family is deeply proud of the kind man and gentle soul that he was. We are all so privileged and lucky to have been able to call him friend, son, brother, husband and father. We are eternally grateful that he was able to live a life that overflowed with wonderful friendships, family time and adventures. We will all cherish the laughter we shared together and never forget how his friendly presence in a room was instantly uplifting and memorable. It was too soon to say farewell but his memory and our love for him will live on forever.
At Don's request, a private mass will be held for immediate family. A celebration of life with friends and extended family to follow in the coming months. Donations to Matthews House Hospice in Alliston, Ontario would be greatly appreciated. Sincere thanks to all involved in his exceptional care, especially to long-time family physician, Dr. Susan Kuzmyk of Bradford, Ontario for her tireless efforts and the Oncology team at Southlake Regional Health Centre.