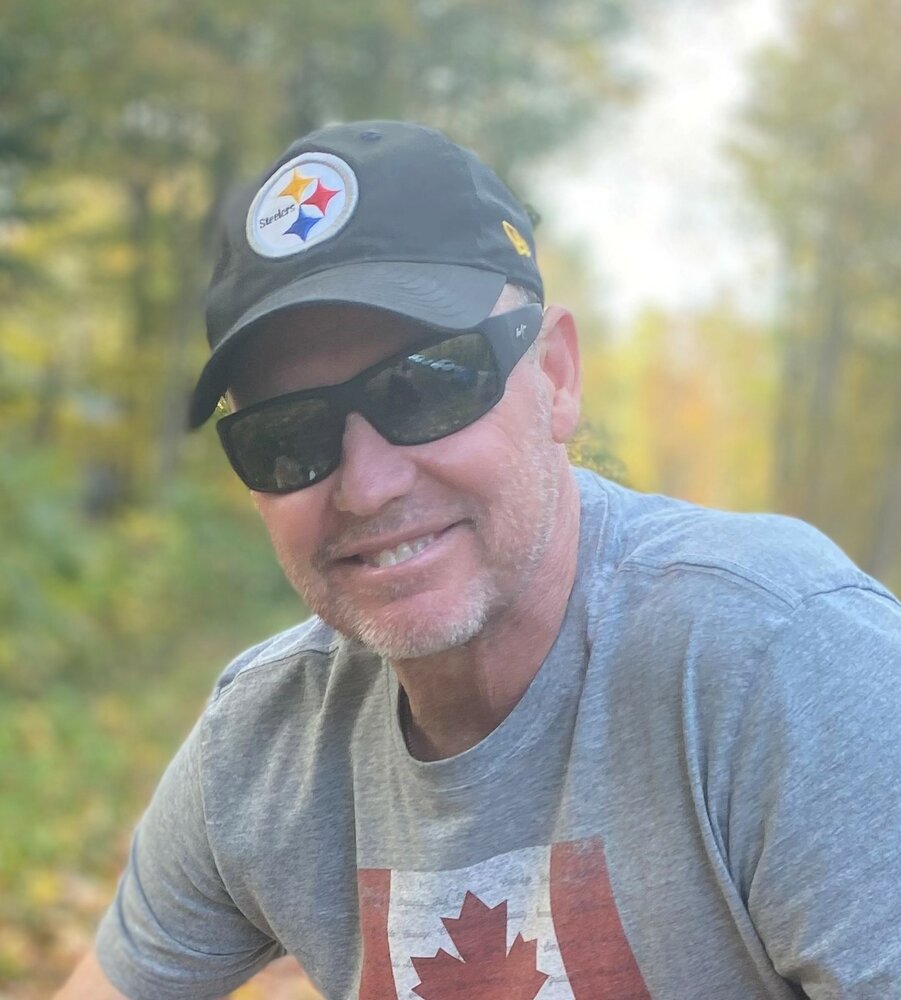 Obituary of Dean Lawrence Edgar
Dean shared his strength, love, and support for others constantly. He will be forever missed by his wife Lisa, their two incredible children, Chris and Cassie, and their dog, Charlie. He will be remembered with love by his parents, Gillie and Larry (Kim), his brothers Tom (Alexis) and Billy (Jamie), and sister Jodi (Burke). His absence will be felt by his in-laws, Sandra and Graham & Dave (Jane) and their family, Grandma Kay, and countless aunts, uncles, cousins, nieces, and nephews. Friends and colleagues will always remember his kindness.
Dean loved and enjoyed almost all sports, either as a player, a coach, or a fan. He could often be found watching three games simultaneously and chatting about stats the whole time. He loved coaching and watching his teams win, but character and fairness were the most important things to Dean. An award was recently created in his name that will be presented yearly to the football player who best represents dedication, bravery, perseverance, and outstanding display of character… all traits that Dean showed throughout his life.
Dean demonstrated kindness throughout his life. He was a rock for his family and friends, always offering to help others, even when he was dealing with his cancer diagnosis. He always put others first. Dean loved to laugh, particularly when recalling stories from the past, and he loved to tease others.
The family would like to thank Dr. Elena Elimova, her team at Princess Margaret Cancer Centre, Dr. Kelly Emerson, Dr. Melissa Evans, nurse Nadia, and the Bayshore team for exceptional care and compassion. We would also like to thank friends and family who provided an incredible support system for all of us during this time.
In lieu of flowers, the family is offering an opportunity to contribute to a GoFundMe account that will be directed to St. Peter's athletic department. https://gofund.me/f37371ea "The Dean Edgar Athletic Fund is inspired by an amazing, selfless coach who wished for every child to have the opportunity to play. Your donation will be used to support student athletes with financial needs for years to come."

~ No longer by our side, but forever in our heart. ~
Visitation will be at Skwarchuk Funeral Home, 30 Simcoe Rd., Bradford on Monday December 20, 2021 from 2-4 p.m. and 7-9 p.m. Due to COVID – 19 restrictions only 75 guests will be allowed in the funeral home at a time (no appointment is necessary). Guests may have to wait outside momentarily due to capacity restrictions. Masks and social distancing will be required.
A funeral mass will be held at St. Mary's Catholic Church, Barrie on Tuesday, December 21, 2021. Due to COVID-19 restrictions there is limited seating available and attendance will be by invitation only.
For those who are unable to attend, there will be a live stream of the funeral mass available at https://www.facebook.com/St.MarysBarrie/live on Tuesday, December 21, 2021 at 10 a.m.